my skeleton looks like he is having a good time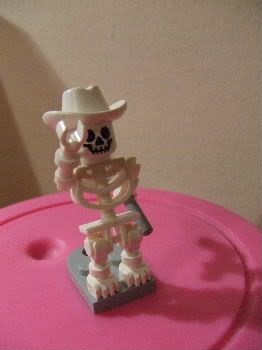 I'm not sure how he got in that position. I like to think he is reminiscing about his times in gay discos when he danced all night long in nothing but a cowboy hat. good times.



why photocopy short loan books when you can take photos of them with your digital camera and then print them off from the comfort of your own home. woo!

I did 15 minutes on the exercise bike earlier. I just know I won't be able to walk in the morning.


now I must snuggle up in bed with teh newspaper and perhaps hot chocolate + snack a jacks. yayayayay.

p.s. guess who was 1% off a first in their mineralogy practical exam? the answer is ME!